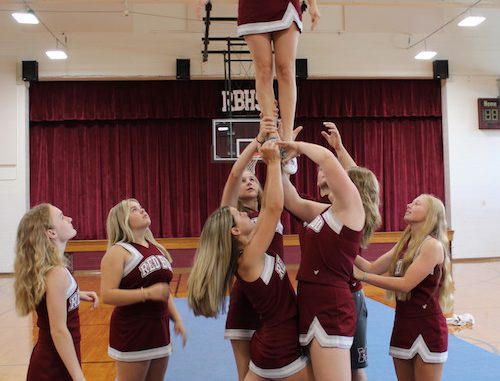 PRACTICE ROUTINE–Part of the Red Bud High School cheerleading team is pictured working on a stunt at their practice Monday night. The mats that the team currently have are too small for the team to safely practice full routines.
This year will be an exciting one for the cheerleaders at Red Bud High School, noted head coach Miki Friess.
Friess was happy to report that thanks to the team's fundraising efforts, they have been able to order a new cheer floor.
The team has previously practiced on two mats in the gym, but these mats have not been big enough to properly practice routines.
For more on the team's efforts, please see this week's print edition.